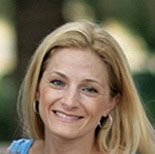 Dr. Tracey Kriegstein

Dr. Tracey Kriegstein completed her undergraduate studies at Michigan State University with a major in psychology. She went on to complete her graduate education at Nova Southeastern University, earning a master's and then a doctoral degree in clinical psychology (Psy.D.). During her post-doctoral residency at the Renfrew Center, she received advanced specialized training in eating disorders, depression, anxiety, and women's issues.
Tracey is a key and integral team member who aids in support groups that target behavioral and emotional support for patients both pre and post operatively with weight loss surgery. Tracey uses a combination of therapeutic techniques for an integrative approach to support patients. Due to her specialized training in eating disorders, body image issues, depression and anxiety she brings both experience and a sensitivity towards patient's individual needs to aid them in improving their health and self esteem.