Tics/Tourette's Syndrome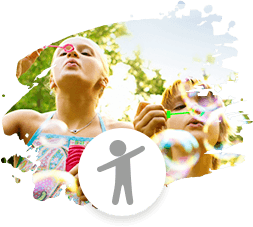 Tics are sudden, brief movements or sounds made by a person that are involuntary in nature. They can be classified as simple tics such as eye blinking or grunting or complex tics such as stepping in a certain pattern or uttering profanity.
To be diagnosed with Tourette's syndrome, the following criteria must be met:
You must have multiple movement-related tics and at least one sound-related tic
The tics should have been present on and off for at least a year with no more than a 3-month tic-free period
The initial symptoms must have occurred before 18 years of age
The tics should not have been caused due to a medical condition or a stimulant
Tics may be caused due to abnormalities in parts of the brain or in the transmission of impulses between nerve cells. Males are more likely to develop Tourette's syndrome when compared to females.
Symptoms of Tourette's syndrome can usually be tolerated, but if severe and interfering with activities of daily living, your doctor may prescribe medication such as neuroleptics (anti-psychotic meds) and drugs for tic suppression. These drugs however have side effects and their use or discontinuation should be monitored by your physician. Psychotherapy and behavioural therapy can also be recommended to help reduce tics, and to help with the associated conditions like ADHD or OCD.
The prognosis is usually good with symptoms receding after the teen years and rarely needing any treatment after that. Life expectancy and intelligence are not affected.