Depression & Mood Disorders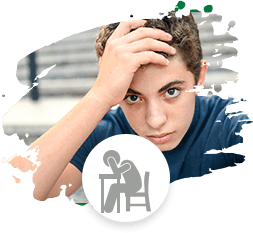 Depression, known as major depression or clinical depression is a mood disorder in which the person feels a sense of sadness or lost and may have trouble doing normal day-to-day activities.
Mood fluctuations, frustration and disappointment are common in every individual at sometime in your life and this is not considered as a disorder and does not requires psychologist intervention. However if these feelings last more than a few weeks or months, and interfere in your daily activities then it could be a sign of a mood disorder. A mood disorder is a frequent disturbance of your mood and can occur in almost everyone including children.